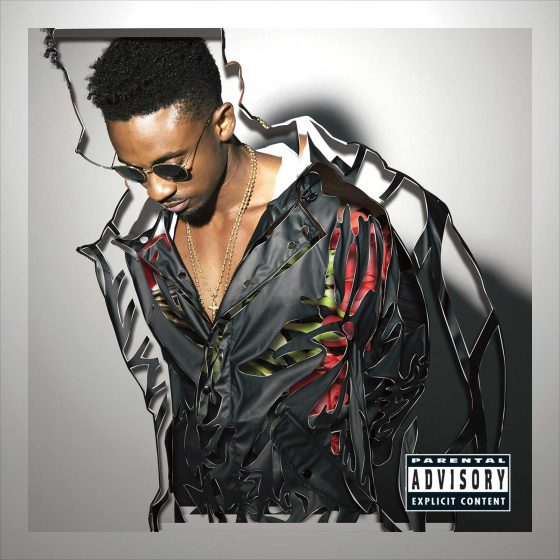 Christopher Martin Live @ CBE
Date:

04/23/2019

Time:

19:00

Location:

Cologne, Germany

Venue:

Club Bahnhof Ehrenfeld
CHRISTOPHER MARTIN and his Jamdonz Band live & direct from Kingston, Jamaica
Doors: 19.00 h
Start: 20.00 h
Christopher Martin is a big deal. The soulful singer is already hugely popular in his home island of Jamaica and other key reggae markets for what he calls "real-life music": Earnest, honest songs about everyday realities. Now, with the release of his debut album for VP Records, entitled Big Deal, he's set to solidify his place on the world stage, too.
Martin's story begins humbly in Jamaica's St. Catherine Parish, in a rural district known as Back Pasture. Encouraged by a supportive family, he gravitated to singing from a young age.
"I grew up listening to many different singers because my father always played different types of music," Martin says. "Some days we were listening to Conway Twitty or Kenny Rogers and other days it was Marvin Gaye, Sam Cooke, Otis Redding, Donny Hathaway — a lot of oldies, Motown-type stuff. Those singers set the precedence for the kind of music I wanted to do."
While attending St. Jago High School in Spanish Town, Jamaica, young Chris joined vocal groups and began competing in inter-scholastic singing competitions. "I always won gold medals and trophies," he recalls, fondly.
By the time he appeared on and won Rising Stars, Jamaica's answer to American Idol, in 2005, Martin was already a seasoned performer. Having captured the love of his country's demanding music fans on TV, he dove right into recording with his well-received debut single, "Love Is All We Need." Soon, Chris joined up with Big Yard Productions, the recording outfit headed up by diamond-selling music icon Shaggy and influential Jamaican producer Robert Livingston.
Martin soon found that, while Jamaica responded positively to his music, audiences overseas were much more appreciative. In 2010, he teamed up with German reggae singer Gentleman for "To The Top," a hit which led to his first European tour. The following year, he released a self-titled album strictly for the Japanese market. "Those markets really took to my music in an even bigger way than Jamaica itself," Martin recalls. "Africa is one of the places that gave me the drive to just continue the type of music that I'm doing, and not change."
Energized by his experiences abroad, Martin followed with his biggest hits to date, striking a chord in Jamaica with hits like "Paper Loving," "Cheater's Prayer," "Mama" and "Chill Spot."
"I try to do music that resonates with everybody — young, old, middle age, it doesn't matter," Martin says. "Those songs connected with the masses in a big way."
Although Chris has avoided the controversies that have befallen so many reggae artists in recent years, he stoked hearty debate with "Cheater's Prayer," a song some critics accused of promoting infidelity.
"You have people who love it and people who hate it," Martin says of the single, which was originally released in 2011 and received further renown in 2013 when it was remixed by New York rapper Jim Jones. "More people love it than hate it, though! A lot of people engage in infidelity, but they don't want to get caught. That is real life. We just sang about it from a man's standpoint."
In 2014, Chris spread his wings into acting, starring alongside fellow singer Karrian Sang in Destiny, a Jamaican/Canadian film which screened across the Caribbean and North America. The following year saw the release of his Steppin Razor EP, his first release for VP Records, and the hit single, "I'm a Big Deal."
"That's the mindset I go through life with," Martin says of the track, which deals with themes of confidence and self-worth. "I wanted people to understand that believing in yourself in no way is a testament that you are cocky. Just believe in yourself. I don't feel like you should need anybody's approval."
Throughout his career, Chris has demonstrated a talent for singing about regular, everyday topics in a fresh and new way — a talent that's on full display on Big Deal.
The album compiles Martin's biggest recent hits, including "Cheater's Prayer" and "I'm a Big Deal," along with new songs like "One Life," a collaboration with viral Jamaican entertainer Tanto Blacks, and "Easy Like Sunday Morning," a Jamaican answer to The Commodores' classic. "My Love" is a fusion of dancehall, pop and reggaeton that's been getting spins in Latin America, while "Under the Influence" (featuring U.K. rapper Chip) is a passionate love song delivered over a foreboding dancehall rhythm. He spices up his repertoire even more with R&B-flavored suggestive single "Magic," produced by Martin himself, as well as on "Love Distance Lover" featuring newcomer Destiny Moriah.
"I am free spirited as it comes to music," Martin says of the album's musical diversity, which features music from an all-Jamaican cast of producers including RVSSIAN, ZJ Chrome, Anju Blaxx, Robert Livingston, Clive Hunt and Sting International. "This album is multi-faceted. There is a song on it for everybody — young, old and indifferent. The type of music that I do, the entire family can listen to it."