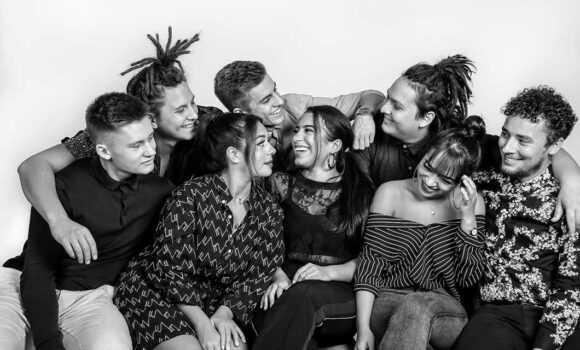 ARTIST GALLERY
* /*>
Memoria
Love and passion became music.
When we started doing music in a youth club in Cologne Mülheim.
We never dreamt about that our vibes would reach out to thousands of hearts.
When we started capturing all these beautiful moments that were brought to us by our close friendship, a relationship that from the first day until today paved our path and step by step should open up more and more doors to us.
It shouldn't take long that our sound would leave Chaski's bedroom.
From passing small youth club stages all the way over to shows at antiracist marchest or big stages like the open-air festivals "Summerjam" in Germany or the "SunShine-Reggaefestival" in France.
In 2016 we presented our first single "One Drop" which pushed our sound over the German border, due to its release on the international platform "Reggaeville".
And all this was just the starting point for our next release, the STARTLINE EP.
A project deep from our hearts and souls, with a lot of passion, in which we displayed all the different shades of our art, in all its lows and highs.
This piece was a mirror of our complex and multifaceted biographies, driven by the search for answers for all the big questions coming up, living in this world of global inequality and alienation.
We represent and describe two realities – north and south, Europe and Latin America, wealth and poverty.
We're not willing to accept these two seemingly opposing realities just like that.
Building bridges, speaking the truth and projecting our vision.
We share our love, our passion for life itself, for this planet and all its inhabitants.
We remember our roots, strong and firm
– that's us –
MEMORIA!
Biography & Press Pictures
Booking & Contact
Visuals
Latest Album on Spotify
Older Single (Album Startline 2017)